Finally, finally, we can't believe we saw the release date of Dying Light 2 today with our own eyes. It's like we were in a dream. But, we won't hide it from you, and we got to the point where we had given up hope that this game would come out on time or at least this year. Still, here we are. Techland revealed many exciting details about Dying Light 2 today during its first live broadcast, which also looks like it won't last. So, let's find out the details.
During a thirty-minute Livestream, Techland shared a new Dying Light 2 gameplay trailer along with interviews with the developers that gave us crucial information.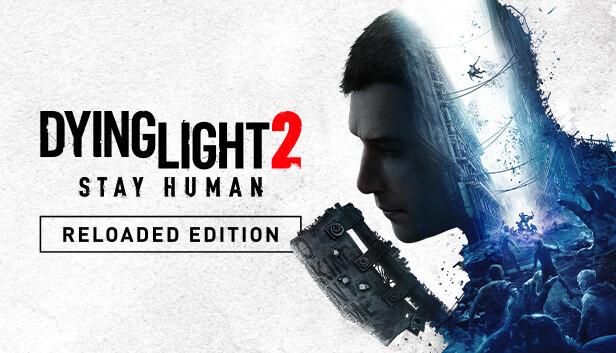 All in all, watch the whole clip first, and let's talk:
The events of the Dying Light 2 story!
Dying Light 2 takes place 20 years after the events of the first part when humans failed to find any cure for the virus to wreak havoc on the earth. Life after the life we ​​know begins, but this time, the topic is more bitter than before.
After the events of the first part, governments were forced to put the city of Harran. Under a complete ban and isolated it from the world in a desperate attempt to stop the spread of the deadly virus. Not only that, but scientists began to study this virus to use it in military applications or biological warfare. But in the meantime, one of them was able to the zombie escaped in 2021 and began spreading the infection everywhere until it wiped out 98% of humanity.
The events of our story take place in the city of Villador that remains after the savage pandemic. Where people live in settlements and depend on their survival with the resources they have left. Surrounded by a vast wall that they think will prevent them from the outside world. Still, during their war with the zombies, after discovering a weapon they see will be the secret of their salvation, the scales are turned. Ultimately, and instead of eliminating the sick with the virus. Humans formed new, fiercer, and more deadly species.
What about Aiden's character goals?
Our protagonist in Dying Light 2 is Aiden, one of the Outcasts or outcasts who works with a group to uncover the secrets of his past and find relatives who have been missing for years. The game will try to answer players' obvious questions about Aiden's character, such as his upbringing, his motives and how he will reach his goal and how to achieve this. Should we serve the weak under his skills, or in another way in which. In my personal opinion, the decision-making factor appears in detail?
But Aiden will have allies as well as enemies he creates out of nowhere, and the decision is up to you, dear reader. In a world of dystopia, Dying Light 2 is not a haven not only because of zombies. But also because of the political struggles that permeate the game as groups of humans fight against each other To consolidate their control over the city of Villador. Or instead its resources are talking here about electricity and water.
Aiden will have complete freedom to choose which group he joins, including the Nightunners. They want to get rid of the military rule in the city because it does not serve the ordinary people properly.
Fateful political decisions by day. Escape from death at night!
The idea of ​​having two completely different games in one mold is still the dominant theme in Dying Light 2. As we mentioned. We like the idea of ​​the game touching on specific political issues within a mold that is supposed to be an arcade. In the daytime, the zombies are not the big challenge. But rather the different groups that rule the city and their number Three, you can be friends or enmities with them, but with more details and consequences for each of your decisions.
We saw at E3 2019 how your decision could deprive a group of water, which is a very scarce resource that everyone struggles with, these groups will not be merciful in the day. They will do Anything to get what they want to acquire scarce resources and control the city. This is a specific embodiment of a dystopia world in which all sides are fighting and in which there is no justice of any kind. You may find anyone who sets himself up as president or leader to do as he pleases.
These three groups are:
Survivors rely on handicrafts such as farming to survive more
The Peacekeepers are an armed group that makes laws whenever and however they want
The Renegades are ex-prisoners who want to take control of the city
Each group has personalities that will play an essential role in the events. They will be complicated, so that decisions will be more difficult for you by dependence. According to my conclusion, it seems that there is a system of adjustment or upgrading of settlements whenever you get specific resources or help a group in one way or another to reach prosperity. In return, you will get from their weapons or new tools such as the trampoline or ziplines and others.
On the other hand, the bandits do not play for any party except for their public interest only.
Remembering the night, the game turns, as you know, into another one that relies more on stealth. The factor of fear, stress, and escape more than Anything else. What's new in Dying Light 2 is the ability to enter Nests or nests that you couldn't previously enter during the zombie hibernation in the daytime. Yes, The risk is there, but the Loot is more vital, encouraging you to do these night missions more because of the scarce resources. We also hinted at taking some biological substances or tonics that can enhance Aiden's abilities.
There is no evidence of that for a moment.
The good thing about it is that the types of zombies have become different due to the duration of the virus spreading in their bodies. We have seen four new types, deadly and terrifying, your only way to survive is by only escaping or using a weapon of ultraviolet light no more. And according to what you saw it seems that those scenes will be It is charged with nervous tension and is much more deadly than the first part in terms of the number of enemies and narrowing you down. Still, the run is more smooth, and you have to use your second weapon here to escape. Which is the Verticality factor or the parkour, so that you can live your day.
The parkour system is the best in all this talk!
During the clip that was shown, we saw the Parkour system in all its beauty. First, according to the game designer, there are 3000 different Animations of Parkour, which is an insane number by all accounts. Other than that, the general movement looks much smoother than before. The action is very dynamic and fast and makes you enjoy it while you are doing it. We directly remembered Mirror's Edge The Catalyst here. Still, unfortunately, the parkour isn't highlighted enough. Techland mostly stocks it for an upcoming event. Still, we made up my mind to buy after seeing that awesome dropkick from Aiden.
Lethal and satisfying fighting style!
Being an RPG, Dying Light 2 will let you choose your playing style between Melee or using lethal weapons like a chainsaw, flamethrower, and other white guns. Or you can be a crafting character to craft your weapons which is excellent, of course. We won't forget the acrobatics like the dropkick, which you can do in the most beautiful way possible as well. And mixing these movements with exploration. In general, gives the fight a different flavor in the freedom of play that we liked a lot and we look forward to changing between them. Still, the most crucial factor here is the next satisfaction factor with the animations that are much better than the previous part. With realistic bloody visual effects that vary according to the place in which you hit your opponent.
You can play Dying Light 2 cooperatively!
Although we didn't get many details, it was confirmed that there is a co-op element in Dying Light 2 for up to four players. The best part is that you can constantly see what decisions they made and how they differed from yours, which is excellent, of course.
Design a vertically built world above all!
The Dying Light 2 stated that the design of the world is considered 3D vertical. Meaning that the game contains a lot of layers or layers stacked on top of each other. This allowed them to create puzzles during the parkour. The world is divided into two halves with different zones. Some of which contain the ruins of the ancient civilization, and the other is the new civilization.
Dying Light Platinum Edition revealed!
Yes, the leaks are actual. Techland will present a completely new version of Dying Light 1 under the name Platinum Edition containing all the add-ons. And content released for the game over the years of its existence. Now available across all stores for $ 100. However, there is a massive discount on it currently, priced at $ Only $25 on Steam.
Finally, Dying Light 2 releases on December 7 on all platforms. Including PS4, PS5, Xbox One, Xbox Series X, and PC, and you can pre-order it starting now, as a collector's version has been revealed, which looks incredible.
In general, perhaps what we liked the most about the game is how it reflects the nature of human beings if the world ends. The idea of ​​cults is very welcome, and the sweetest is your decisions that affect your relationship with them. All of these elements, in my view, will put you under pressure really without different philosophy, and this It's all about Dying Light 2. Let us know what you think!